| Sr. No. | Post Name | Qualification | last Date | Salary |
| --- | --- | --- | --- | --- |
| 01 | IT INCHARGE | B.TECH, BCA, B.SC – IT/CSE, MCA, MSC -IT/CSE WITH 2 – 4 YEARS OF EXPERIENCE | 30 OCT, 2023 | 18000 – 21000 |
Job Applications will be accepted through online mode only. No other mode of application will be accepted. Please go through the procedure given below on this page to apply online . after that
Click here to Apply Online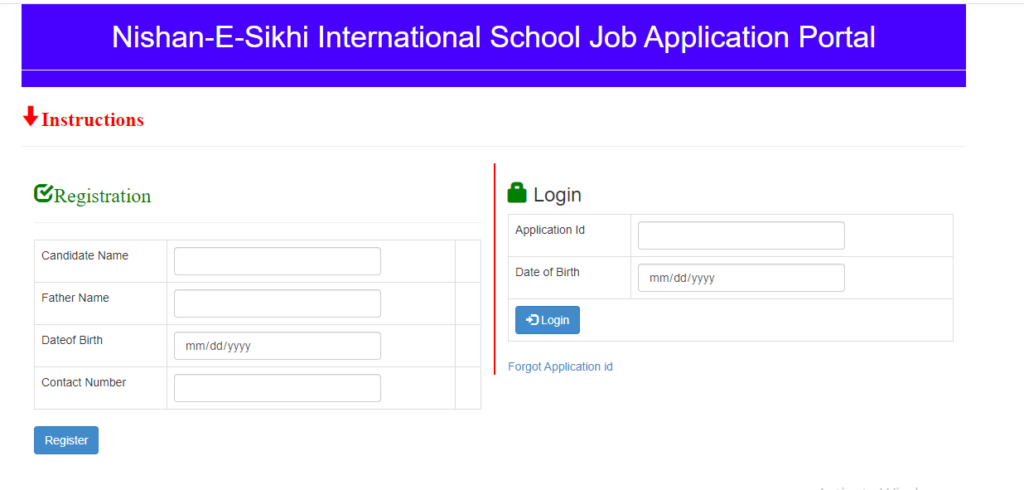 Register Yourself. you will a receive a application id on your registered mobile no. Now login to your account using application id and password (date of birth)

Fill your Personal information


Academic Qualification Detail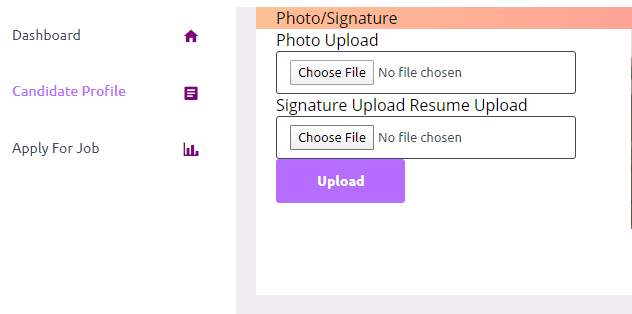 Upload Photograph and resume (resume should be in pdf or word document format only.) Click on Submit Button.
Click on the apply job link to apply for specific job

Here you will get a list of available jobs. Select appropriate job from the dropdown list and click on apply button.